The new station at Goornong will be located between the Midland Highway and the rail line in Goornong, to the west of the Chute Street/Goornong-Barnadown Road level crossing.
The new Goornong Station will include:
single-sided platform on the south side of the rail line
lighting, seating and shelter
signage, CCTV, and public address (PA) system
car parking with lighting and CCTV.
Find out more about current works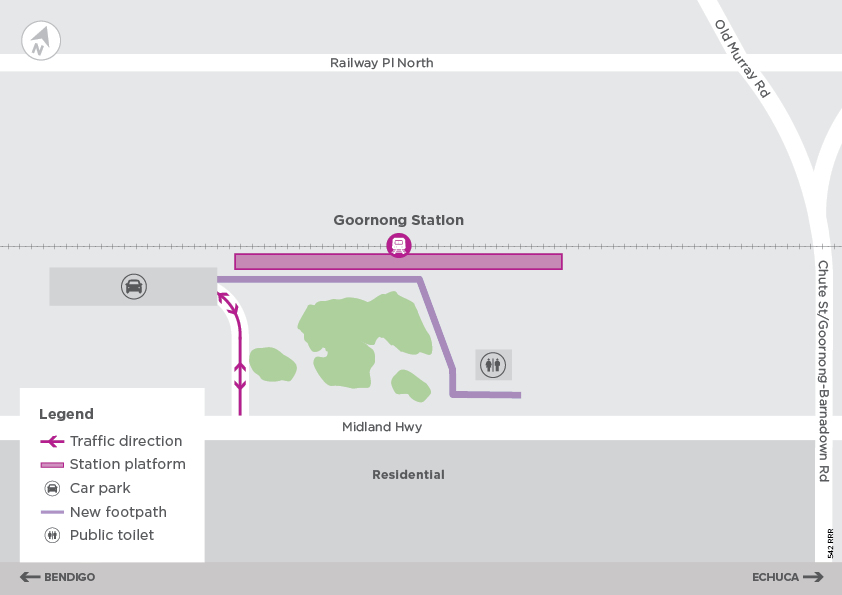 What we heard
During 2020 we sought feedback from the community to understand what is important to residents and future passengers in relation to the new station at Goornong.
You can read about the community feedback in detail (PDF, 269.8 KB).
Download the Bendigo and Echuca Line Upgrade stations fact sheet (PDF, 305.4 KB).