We're upgrading the Shepparton Line to deliver modern VLocity trains and 9 return weekday services to Shepparton. Thanks for your patience while this important work is underway.
What we're doing
Works are starting on the platform extension at Nagambie Station to accommodate modern VLocity trains.
From 8 November, we will be setting up a construction site for Nagambie Station to prepare for the start of construction.
The site will be located in the rail corridor on the southeast side of the level crossing on Ballantynes Road which will enable safe and direct access to the main work areas.
Works will include:
earthworks
vegetation removal
driveway construction to enable vehicle and plant access
establishing site offices and worker amenities including parking
equipment storage
installing fencing around the project area
connecting water and electricity services.
These works will take place during normal work hours Monday to Friday from 7am to 6pm — Saturday 8am to 1pm.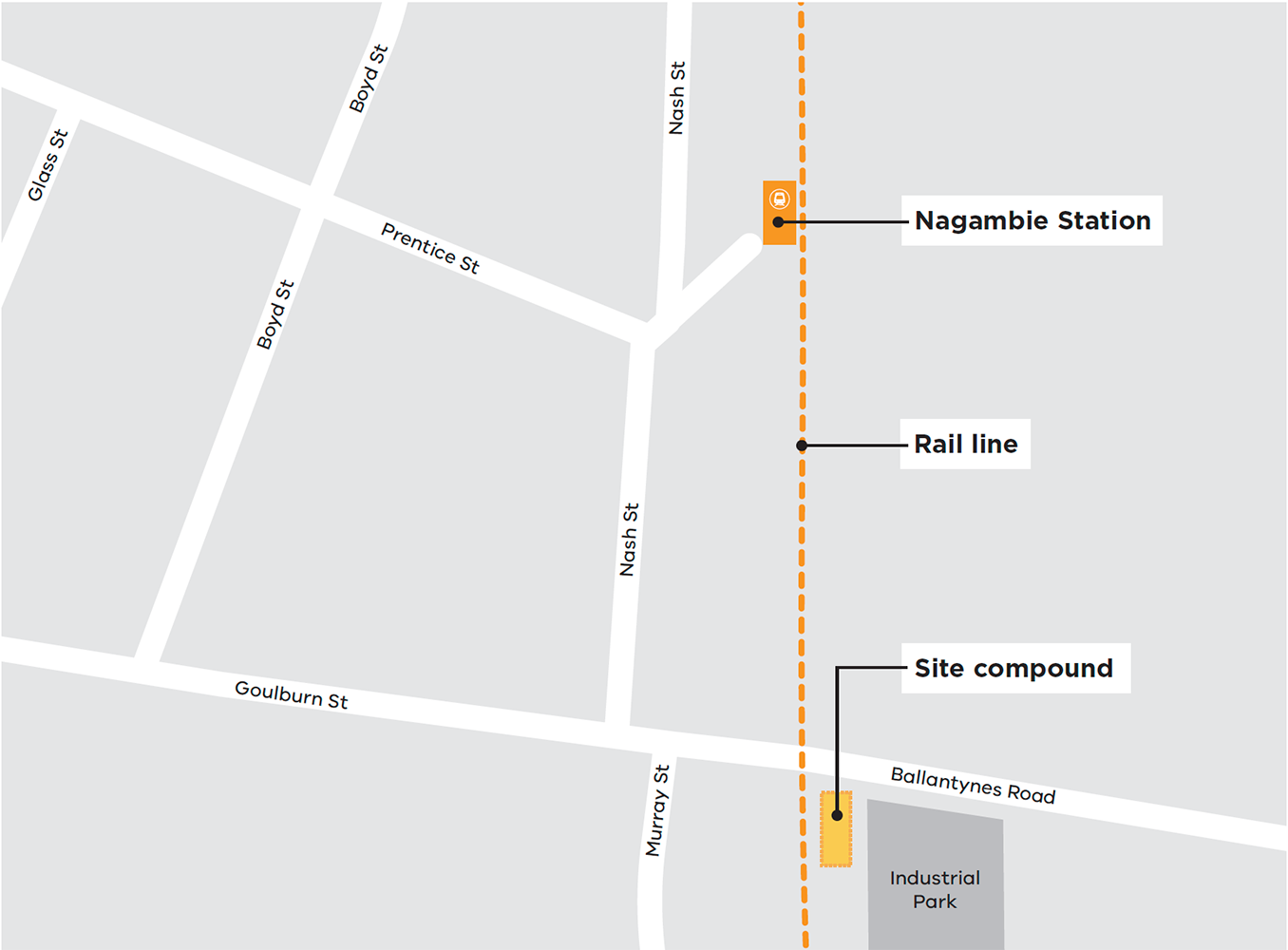 What to be aware of
You may notice an increase in truck movements in the area while we transport materials and equipment to and from site.
There may also be some additional noise and dust in the area during construction of the compound.
Health and safety
Works are continuing safely on the Shepparton Line Upgrade with COVIDSafe plans in place to help protect workers and the community.
Strict processes are in place to check and record the vaccination status of workers entering construction sites.
For more information about coronavirus COVID-19, please visit coronavirus.vic.gov.au
Works notification
Download the Nagambie site mobilisation November 2021 works notice (PDF, 155.0 KB).
Keep informed
To keep up to date with the upgrade to the Shepparton Line please subscribe to our e-news or follow us on Facebook.