As part of the project to build a new rail bridge over the Avon River we invited the locals of Stratford to help us co-design the new improvements to Apex Park, to create a lasting legacy for the community.
To do this, we developed an engagement process founded on the co-design principles of accessibility and inclusiveness to ensure the community, and especially children, had genuine input into the design of the park.
We would like to thank the community for your feedback and involvement in co-designing Apex Park and for being involved every step of the way.
A special shout-out to students from Stratford Primary School and St Patrick's Primary School for their expert help in designing the new playground and BMX/pump track, to the Avon Landcare Group for its guidance with the park's revegetation, and to the Stratford Historical Society for its assistance with the mural.
View photo galleries from our community days at the park.
Co-designing Apex Park
We asked you to help us co-design the following improvements to Apex Park:
a new BMX/pump track
a new nature-based playground
a mural
selecting the plants that will be planted around the park.
The improvements have been built near the existing playground at Apex Park and have replaced the BMX/pump track that was removed in late 2019 to make way for the new bridge over the Avon River. The improvements complement the existing playground and facilities in Apex Park.
Park features
Nature-based playground
Nature-based play areas encourage exploration and interaction for children of different ages and abilities. A nature and adventure play focus was chosen due to the playground's proximity to the Avon River and native vegetation, which Wellington Shire Council and the community supported.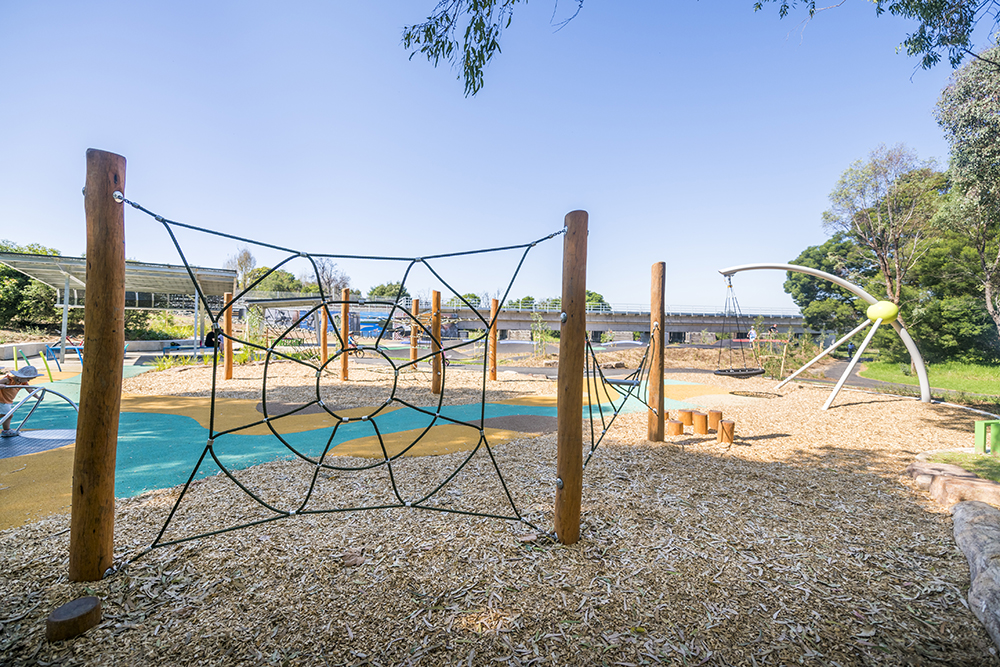 BMX/pump track
The BMX/pump track is a hit with the community, especially local children. You told us to include plenty of rollers, jumps and corners and supported the inclusion of circuits for beginner, intermediate and advanced riders.
The track also has a start/finish line as requested by the local children.In addition to bike riders, the design accommodates a variety of users of different ages and abilities including skateboarders, scooter riders and rollerbladers.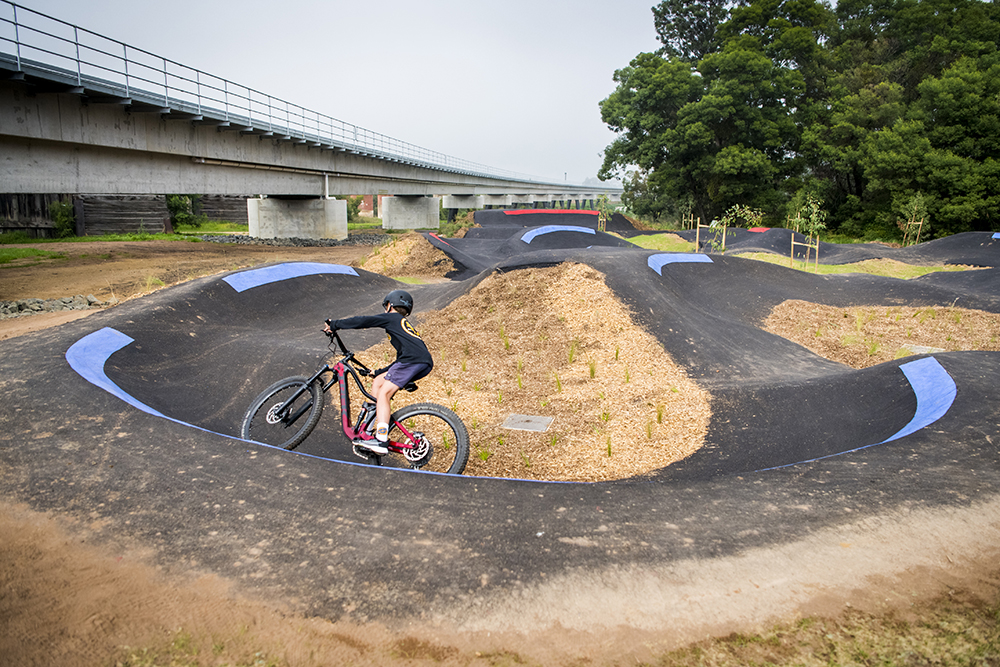 Public artwork
Acclaimed Gippsland artist Ray Thomas has painted a mural on the new rail bridge wall in Apex Park, which features the Avon River as its theme, as chosen by Stratford locals.
An award-winning artist with more than three decades' experience, Ray's works are inspired by the stories and designs of his Gunaikurnai people, as well as the Gippsland country they call home.
The mural honours the Brayakaulung clan and their connection to the Avon River and features Gunaikurnai ancestral totems and cultural practices including scarred canoe trees, stone grinding grooves and bush foods.

Progress updates