Developed in consultation with the Kensington community, Stephen Banham's concept for the flood wall creative design is based on the local community's close connection to JJ Holland Park. One Day in our Park explores the intimate and everyday stories of the local community within the park in a playful and imaginative way.
The creative design comprises of mosaic tiles, which provide long-lasting strength and durability. As a common civic and industrial material often seen across the façades of shops and factories, the tiles also reference Kensington's industrial heritage.
The phrases on the wall were inspired by community input, with some phrases installed verbatim. The green palette was carefully selected to reference the changing shades of green over the course of a day in the park, ensuring the flood wall is sympathetic to its parkland surrounds.
Installation of One Day in Our Park began in June 2021.
Artist impression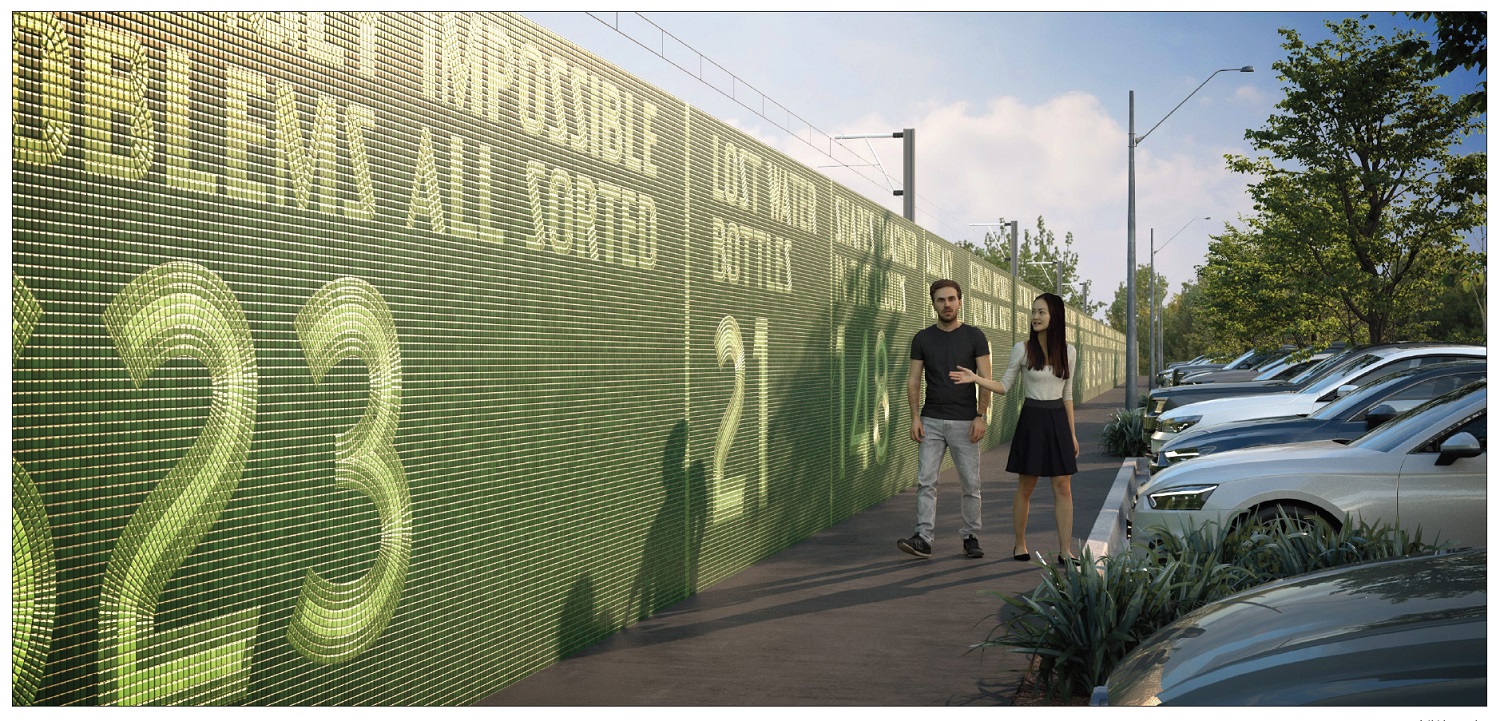 About the artist
Often described as a 'typographic evangelist', Stephen Banham is a typographer and educator. His typographic explorations across some 18 books primarily centre on the cultural life of letterforms.
Banham's design work and writings have appeared in countless international publications and design events, from Barcelona to Beirut, New Zealand to New York. A board member and assessor of the International Society of Typographic Designers, Dr Banham also lectures in typography in the RMIT School of Design.
Stephen also developed a temporary creative work that was installed along Swanston Street at the Metro Tunnel's future State Library Station.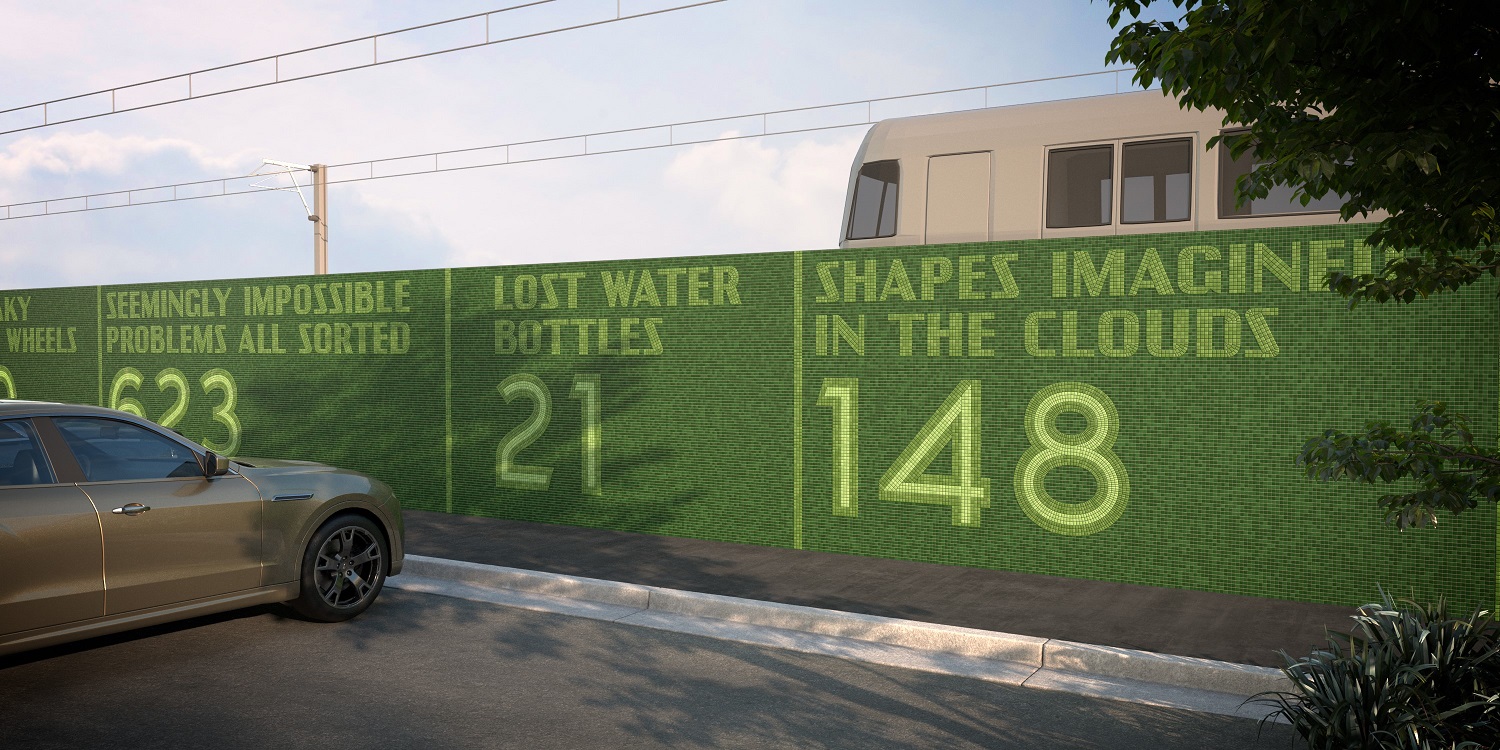 More information