Mini Melbourne is a world-first resource brought to life for the Metro Tunnel Education Program. In partnership with the Victorian Department of Education and Training, we have created 600,000m2 of Melbourne's city centre in Minecraft.
We're delighted to share Mini Melbourne with the public.
Any Minecraft user can download the Bedrock and Java versions of Mini Melbourne for free and start exploring.
The Minecraft: Education Edition (Minecraft: EE) versions of Mini Melbourne host a range of learning activities that teachers can share with their students.
Explore Town Hall Station in Minecraft with Mini Melbourne 2.0
Download Mini Melbourne 2.0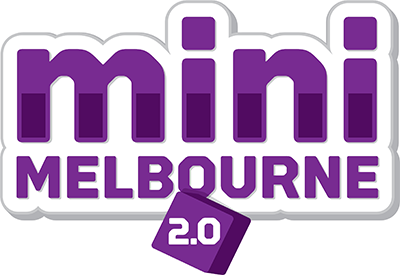 The latest update of Mini Melbourne includes a sneak preview of what the interior of Town Hall Station will look like when the Metro Tunnel opens in 2025.
When you arrive in the Mini Melbourne world you'll find yourself in Metro Tunnel HQ, our visitor centre on Swanston St. Head out the door, turn right and you'll find the Collins St entrance to Town Hall Station at the first intersection you come to.
Can you find all seven entrances and exits – and the underground connection to Flinders St Station that passengers will use to change lines?
Download the latest Mini Melbourne map
Share your creations
Share your creations using #minimelbourne or contact us directly via our social media channels. We'd love to see what you've created and your builds help us identify what we'll build next for Mini Melbourne.
How to install Mini Melbourne
How do I know which version of Minecraft I have?
Classroom activities
These Metro Tunnel based learning activities are available in the Minecraft: Education Edition versions of Mini Melbourne.