The Artist Pool is one of the main channels through which the Metro Tunnel Creative Program advertises opportunities for creative Victorians.
Works commissioned via this database include temporary artworks on construction hoardings, interpretation pieces related to the Metro Tunnel Project, activations that align with major city events and more.
Registrations to the Artist Pool are currently closed. If you are already registered in the pool and wish to update your contact details, please email creativeprogram@metrotunnelcyp-pco.com.au.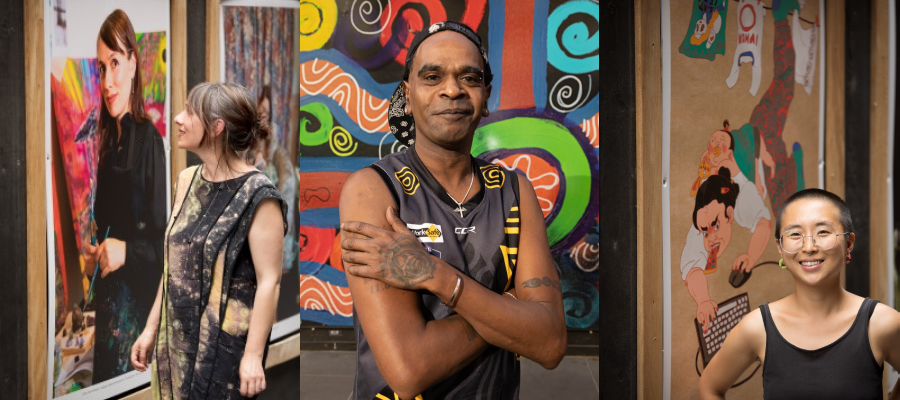 Pictured: Naomi Bishop (Home/Work exhibition); Ronald Edwards Pepper, Emerging from the darkness; Youbi Lee (Home/Work exhibition). Photography by James Henry.