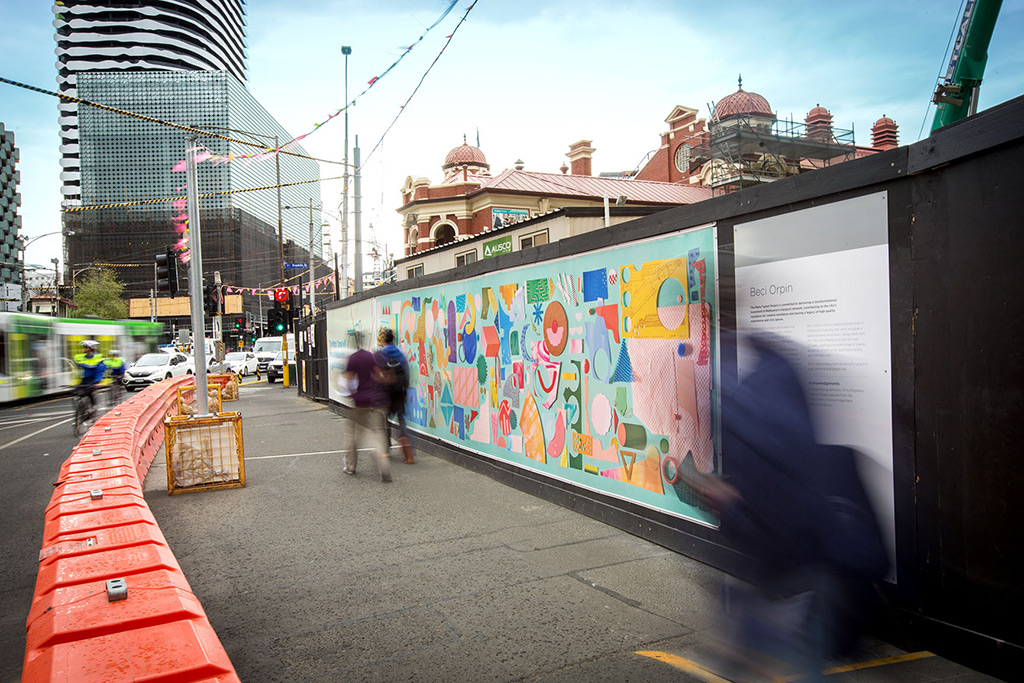 About the artwork
This artwork is a large-scale collage that features papers treated with a variety of materials – inks, gouache, acrylics, pastels, colour pencils and watercolour.
Each piece has been included for a reason: its colour, shape, texture or its connection to the site on which it appears. Architecture, local history, culture and indigenous flora are echoed within the collage in both abstract and more obvious form. The combination of old and new, made and found, reflect the growth and depth of Melbourne as a city.
The collage is designed to continually surprise the viewer – especially those who pass by often and can discover something new each time. The overall look is modern and colourful, but on closer observation the viewer will see the historical context.
About the artist
Beci Orpin is a local creative practitioner in Melbourne, Australia. Her work occupies a space between illustration, design and craft. Beci has run a freelance studio for over 20 years, catering to a wide range of clients, as well as exhibiting her work both locally and internationally. Beci's work is described as colourful, graphic, bold, feminine and dream-like.