We're building new underground stations in Melbourne's CBD at each end of Swanston Street.
The new State Library Station will cater to the area's growing student population and improve access to some of Melbourne's most popular destinations including the State Library of Victoria, RMIT University, and the Queen Victoria Market.
State Library Station will open in 2025.
Station location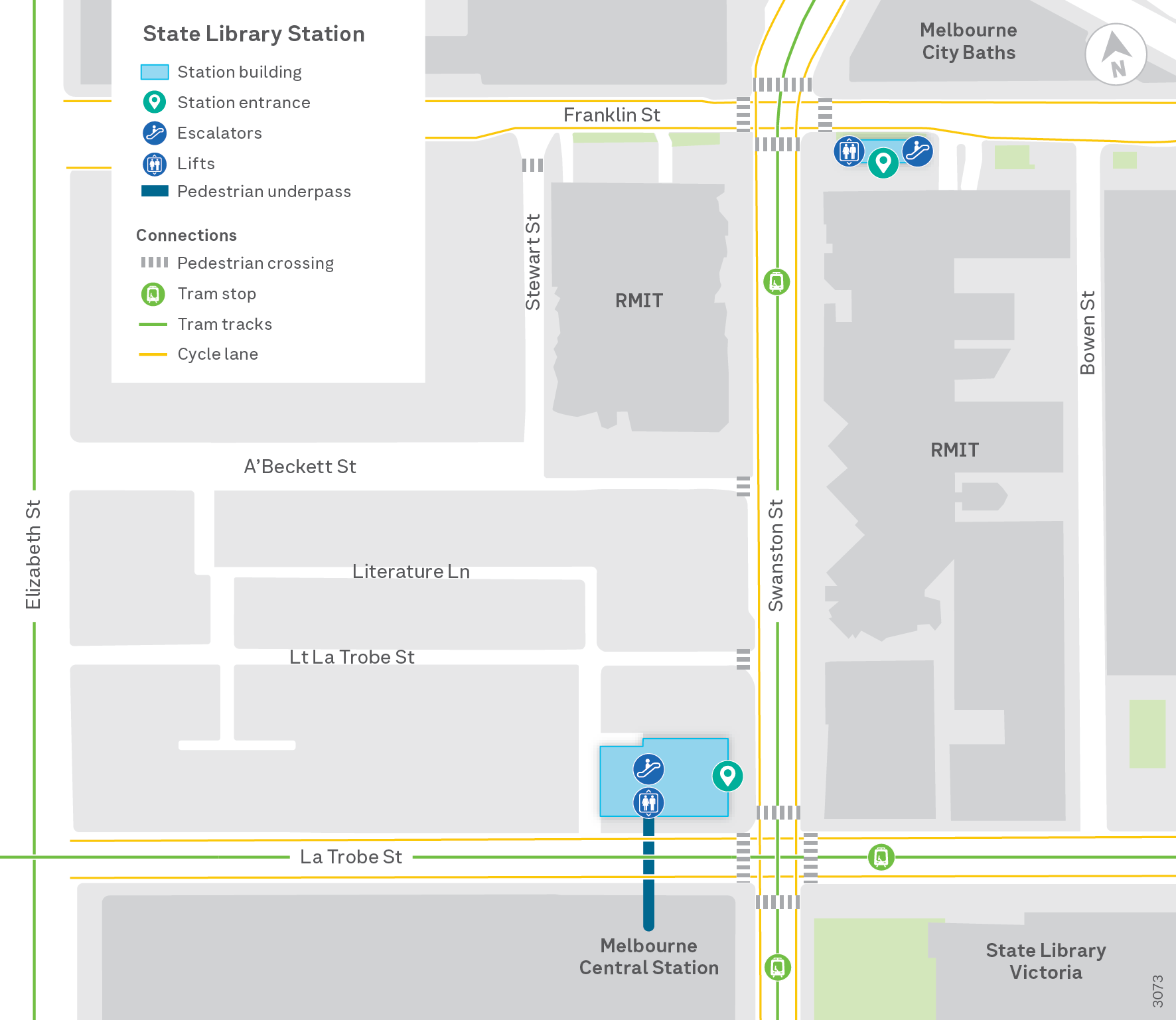 The new State Library Station will be located under Swanston Street, between La Trobe Street and Franklin Street. It will include an underground passenger connection to Melbourne Central Station, allowing commuters to conveniently interchange between Metro Tunnel and City Loop train services without having to touch off and on again.
The new station will have 3 entrances, including the underground connection directly into Melbourne Central Station.
Construction lookahead
Construction photos
More information