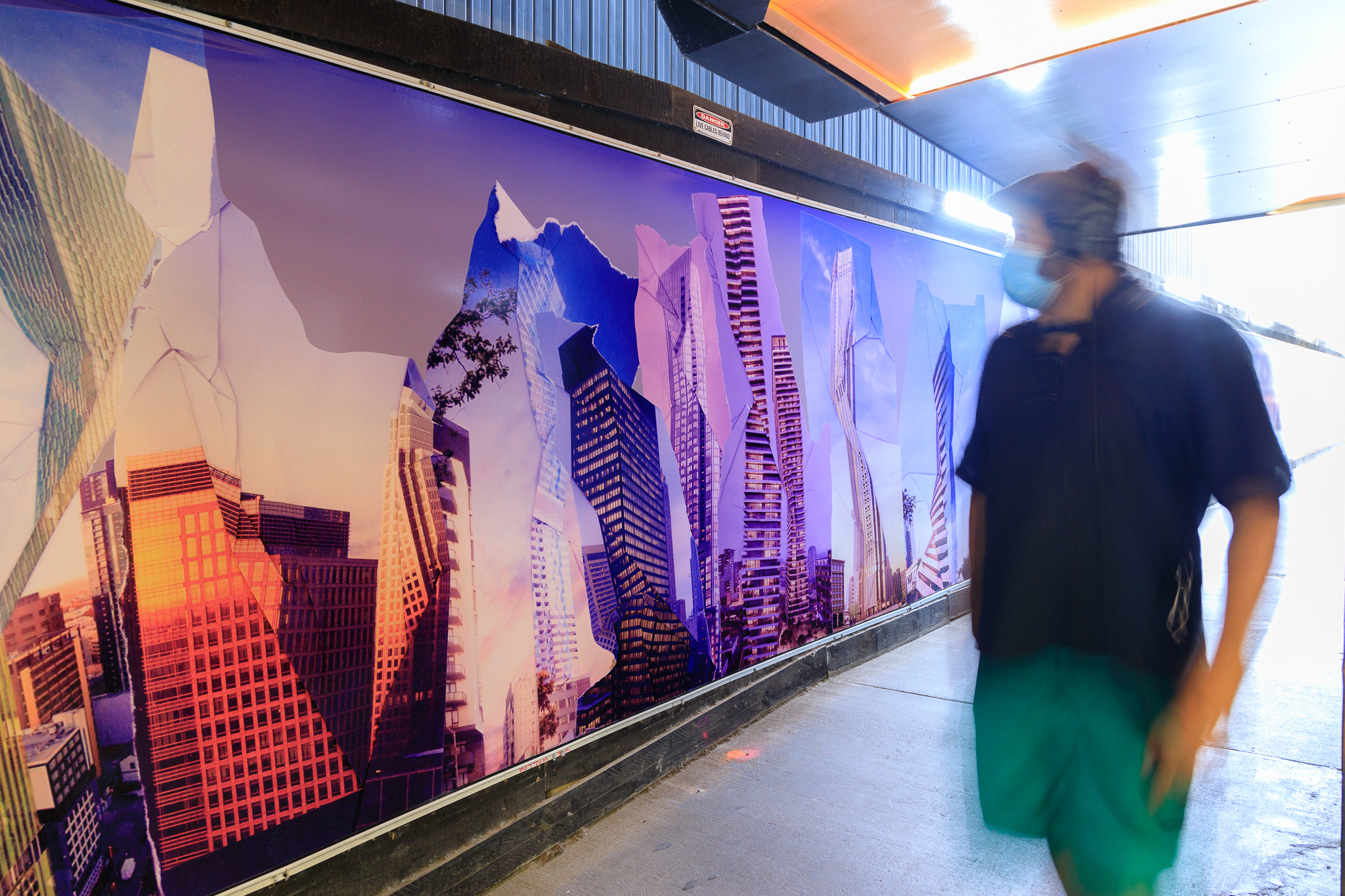 About the artwork
'Faults' and 'folds' are not just terms associated with natural geology – they are also used when speaking of financial instability. As urban centres in global cities are upturned by a global pandemic and the resulting social and economic turmoil, questions are raised about the function, meaning and morphology of these traditional meeting points.
Presented in an area undergoing vast urban transformation, Fault Line transforms the utopian renders that are often used to advertise developments. Torn and creased, the manipulated utopian render embodies the fragile surface of urban space, asking us to consider the role we play in shaping the future of cities.
About the artist
An artist and educator based in London, Felicity Hammond has developed a practice that both uses and critiques photography, fusing the photographic image with installation. Her expanded approach to photography has been widely recognised through awards such as British Journal of Photography's International Photography Award and Foam Talent.
With an MA in Photography from Royal College of Art in 2014, Hammond is currently undertaking TECHNE-funded research in the Contemporary Art Research Centre at Kingston University, looking at digital representations of the built environment and their relationship with site. Throughout her career, Hammond has worked with major institutions including Tate Modern, The Whitechapel Gallery, The Photographer's Gallery and The Saatchi Gallery, and her work is held in international collections.
Fault Line was commissioned by Photo Australia and the Metro Tunnel Creative Program for PHOTO 2021.
Photography by James Henry