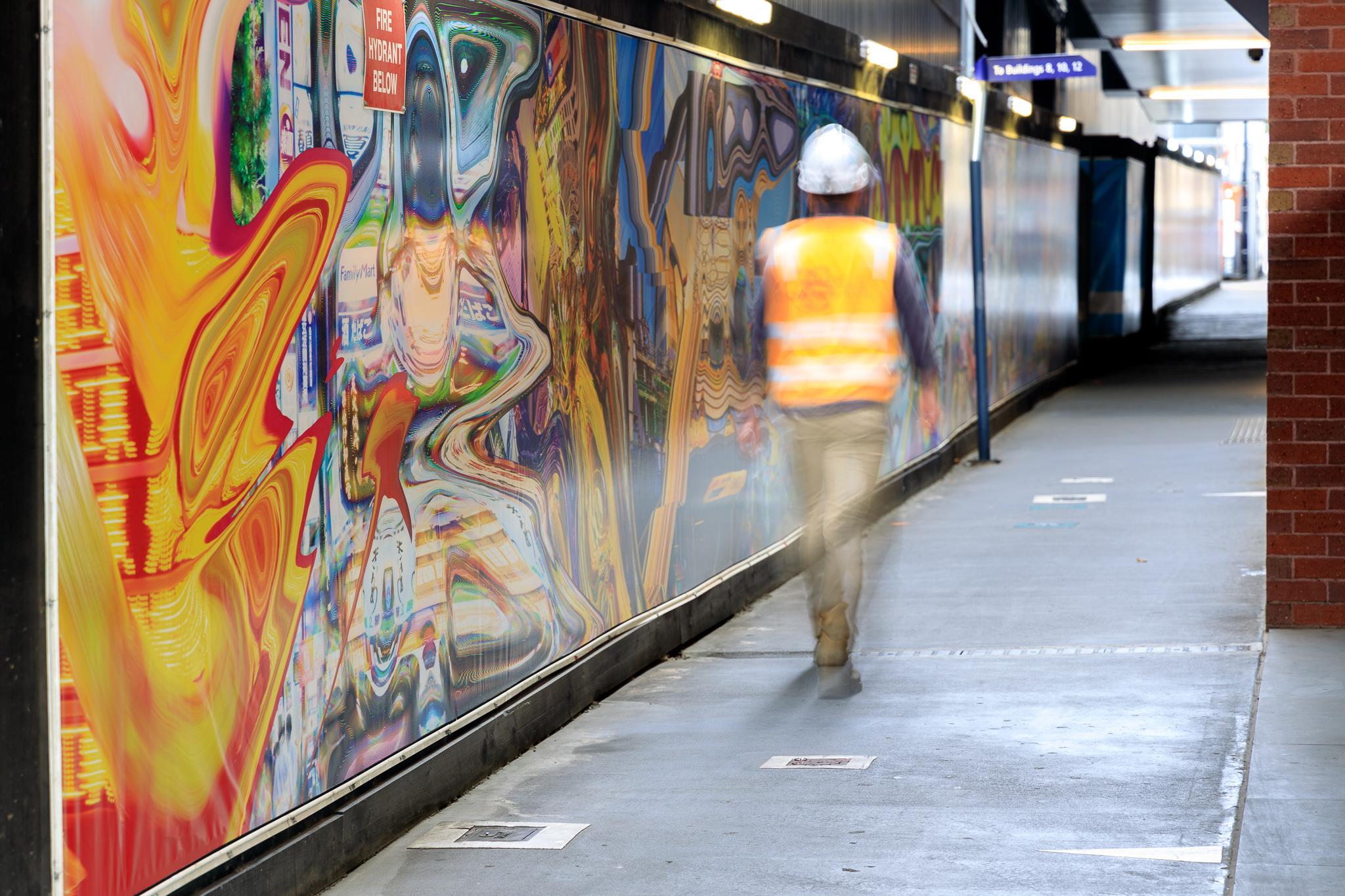 Photography by James Henry
About the artwork
Kenta Cobayashi's photographic work is made up of two critical processes: capturing, and manipulating. A lifetime spent online and playing computer games has primed the Japanese artist to see the potential of image manipulation – a common digital activity – as an artistic tool, an opportunity "to touch this world and build rich communication with it".
Cobayashi uses the 'smudge' tool of Photoshop, the tool used to drag the image "as if making a brushstroke on paint". The effect imbues the image with a giddy, ethereal sense of movement, suspending all questions around where photography ends and processing begins.
About the artist
Kenta Cobayashi was born in 1992 in Kanagawa, Japan, and currently lives and works in Tokyo and Kanagawa. He regards photography as to question what it is to capture 'truth', and draws an outline of this question through a wide variety of approaches.
Kenta has had the solo exhibitions Photographic Universe, Fotografia Europe, Chiostri di San Pietro (Reggio Emilia, 2019) and Insectautomobilogy/What is an aesthetic?, G/P gallery (Tokyo, 2017). His works have been featured in major group exhibitions such as TOKYO Before/After, The Japan Foundation, Toronto (Canada 2018); Hello World – For the Post-Human Age, ART TOWER MITO (Ibaraki, 2018); and GIVE ME YESTERDAY, Fondazione Prada (Milan, 2016). His works have been added to a collection at the Asian Art Museum, San Francisco and the Japan Foundation.
Photographic Universe was commissioned by Photo Australia and the Metro Tunnel Creative Program for PHOTO 2021.